Workwear fabrics are tailor-made workwear fabrics that are tailored to the needs of the worker. It can effectively clean, prevent pollution, protect the body from mechanical trauma and harmful chemical drugs, heat radiation burns, including protection, washing resistance, anti-bacterial and mildew resistance, chemical resistance, heat resistance and so on.Our company is Lining Fabric Wholesale.

Workwear fabric features:
1.Economic
The most important feature of workwear fabrics is that they are economical. Many employees will be equipped with work clothes after they enter the company. Because of the number of employees, it is especially important to choose an economical fabric, which can save the cost of the enterprise.
2.Comfortable and durable
Because work clothes are the longest clothes worn by employees, they must be comfortable and durable, and workwear fabrics basically have this feature!
The choice of workwear fabrics:
1. The principle of selection
The choice of workwear fabrics depends on the characteristics of the overalls you need and the industry to choose the right fabric to make overalls. Its hygroscopicity, water absorption, heat preservation, air permeability, gas content, thermal conductivity, heat radiation resistance, water resistance, and sweat resistance can protect the human body from external and internal pollution. Dust, soot, industrial gases and dust, etc., these require the choice of workwear fabrics should be based on actual conditions.
2. The advantages of common workwear fabrics
Full-process polyester card: clear lines, smooth surface, no fading, no ball, anti-shrinkage, easy machine wash. Ingredients: 80% polyester and 20% cotton. Width: 58 inches. Specifications: 126X60. Workwear custom made fabrics.
The whole process of polyester cotton yarn card: the spinning path is clear, the cloth surface is smooth and thick, not easy to fade, anti-pilling, anti-wear, washable, damp and breathable. Ingredients: 65% polyester and 35% cotton. Organization: 3/1 twill weave. Width: 150CM. Specifications: 108X58.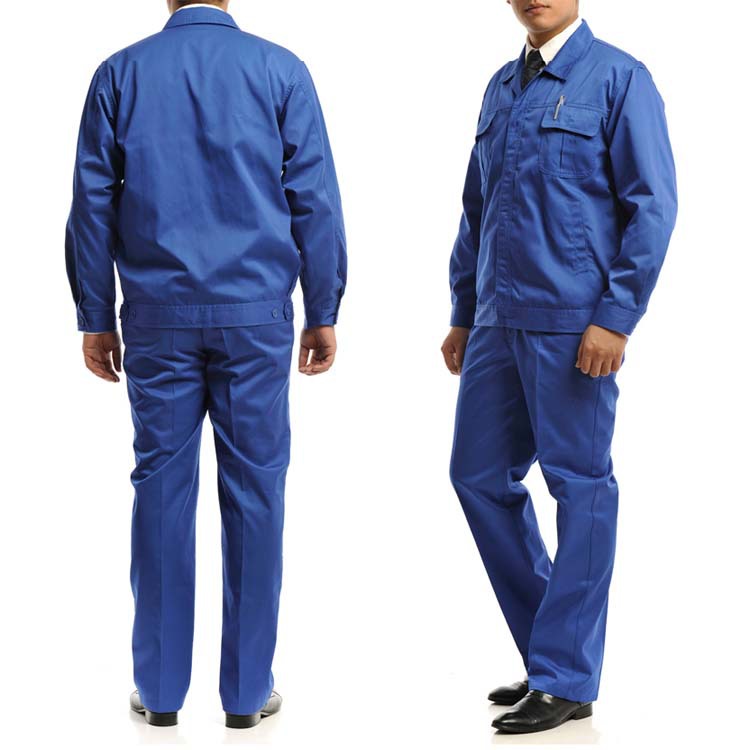 Cotton gauze: clear lines, smooth and thick cloth, not easy to fade, anti-pilling, dimensional stability, abrasion and wash resistance, moisture absorption and ventilation, not easy to generate static electricity, good affinity for skin. Ingredients: 100% cotton. Organization: 3/1 twill weave. Process: mercerized singeing, anti-shrinking machine padding, full process environmental dyeing. Width: 150-155CM. Specifications: 128X60.
The whole process of polyester flat: very wide and anti-wrinkle, good drape, smooth and smooth cloth surface, moisture-absorbing and breathable, wear-resistant, ball-free, strong color fastness, excellent polyester-cotton effect! Ingredients: 65% polyester and 35% cotton. Organization: 1/1 plain weave. Width: 150CM. Specifications: 100X52.
How to differentiate the stand or fall that cotton overalls make to order fabrics
Pure cotton is one of the most common fabrics in work clothes and even clothing, the price of pure cotton work clothes is different on the market, which is inseparable from the quality of pure cotton fabrics, so how do we distinguish the quality of pure cotton work clothes? Small make up in order to share a few tips for you.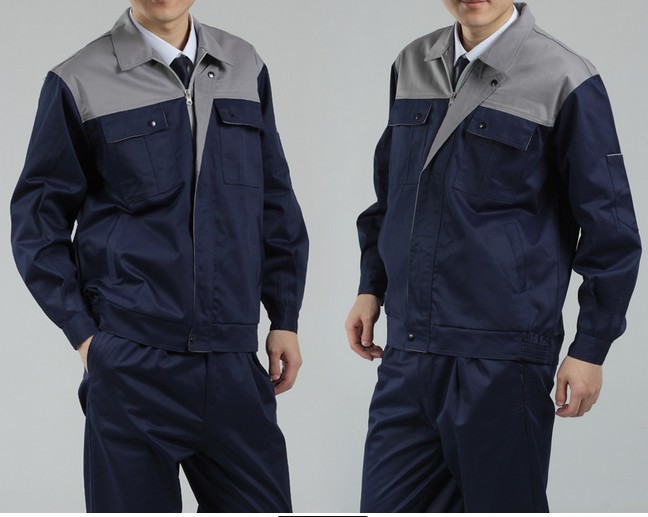 1. Handle.
The hand feeling of fabrics of custom-made of pure cotton overalls adds good, feel to have a soft and comfortable feeling, after the hand is pinched, loosen, can have apparent drape, and drape recovers original state not easily. The gram weight of pure cotton fabrics is in commonly 160-300 grams between when choosing pure cotton fabrics to choose commonly 180-260 grams weight is advisable.
2. Hygroscopicity.
Cotton overalls order fabrics mainly of cotton fiber, cotton fiber is a kind of porous material, under normal circumstances can into the surrounding atmosphere to absorb moisture, moisture content is in commonly between 8-10%, therefore custom-made fabrics of pure cotton overalls will have good moisture absorption, and hygroscopicity is order must consider an aspect of work clothes. Good moisture absorption can make the fabric maintain water balance and make people feel comfortable.Our company can provide Pocket Fabric、Lining Fabric you can understand,and is Shirt Fabric Manufacturer,Workwear Fabric Casual Fabric Manufacturer,Pocket Fabric Exporter,Poplin Fabric Exporter.