Polyester cotton fabric
Views:4 Author:Site Editor Publish Time: 2018-12-19 Origin:Site
With the rapid development of science and technology, many new fabrics have appeared on the market. Among them, polyester cotton fabric is the most representative one. Because it has the characteristics of crispness, smoothness, quick drying and durability, it is deeply loved by consumers.We are provide workwear fabric casual fabric products,you can buy it.
Polyester cotton fabrics began to appear and be applied in China in the early 1960s. Polyester and cotton refers to the blended fabric of polyester and cotton. Polyester is the main component. It is made of 65%-67% polyester and 33%-35% cotton blended yarn. It is commonly known as "definitely good". Many people in the market are also known as T/C fabric. In order to meet the needs of different levels of consumers, polyester cotton fabrics have grown from the original 65% polyester to 35% cotton to 90% polyester/10% cotton, 80% polyester/20% cotton, 65% polyester/35% cotton , 50% polyester / 50% cotton, 55% polyester / 45% cotton, 40% polyester / 60% cotton and other various proportions of blended fabrics.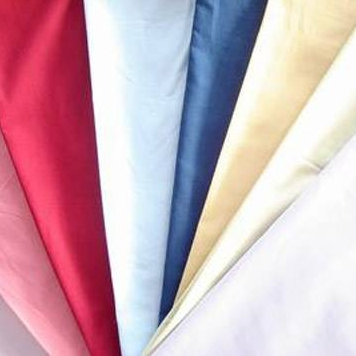 Characteristics of polyester cotton fabrics:
It not only highlights the style of polyester but also the strength of cotton fabric. It has good elasticity and wear resistance under dry and wet conditions, stable size, small shrinkage rate, and features of straightening, not easy to wrinkle, easy to wash and quick drying.
Polyester cotton is a hydrophobic fiber that has a strong affinity for oil stains, so it cannot be immersed in high temperature ironing and boiling water.
Use of polyester cotton fabric:
Because polyester cotton fabrics have both the style of polyester and the strength of pure cotton fabrics, they have a wide range of applications.
The yarns of 45x45 fabric is mainly used for making pockets, jacket linings, summer shirts, short skirts, shorts, bed sheets, etc.
The yarns of 21x21/20x16 fabrics are mainly used to make overalls in various places, school uniforms, hospital nurses, sick clothes, doctor's white coats, chef clothes, etc.
Kangwei Textile is a leading professional manufacturer of polyester cotton fabric in China more than 20 years. Kangwei Textile is the designated supplier of the first-line clothing brand in China, and has also cooperated with the world brand Uniqlo.