Shirt Fabric Manufacturer
Views:9 Author:Site Editor Publish Time: 2018-12-12 Origin:Site
Shirts are a must-have item for both men and women. It is even more important for men who often wear suits. Usually, a shirt will be considered in terms of style, price, size, fabric, etc. , polyester cotton, chemical fiber fabrics. we are shirt fabric company.

The following are the characteristics of various shirt fabrics:
1, cotton fabric
Pure cotton, as its name implies, is a fabric made from the natural and healthy plant "cotton". Cotton-padded shirts are comfortable, soft and sweat-absorbent. For skin allergies, cotton fabrics are the most basic requirement for you, because only natural cotton will not make your skin feel uncomfortable.
Of course, the same is pure cotton, there are many characteristics, there are many considerations. For example, the wear life, washing life, visual inspection, skin feel and other characteristics, as well as the number of yarn count, weight, density, dye and other indicators.
As far as shirts are concerned, a pure cotton shirt is one of the indispensable items in the four seasons.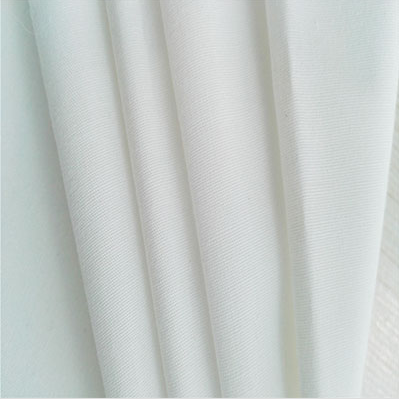 2, polyester cotton fabric
This fabric is made by mixing cotton and chemical fiber in a certain proportion (of course, the higher the cotton composition, the more expensive) such as the common T/C 65/35, 80/20, 90/10, CVC 55/45. This fabric absorbs the respective advantages of cotton and chemical fiber and avoids their respective disadvantages as much as possible. Most of the common shirts use this fabric, which is not easily deformed, not wrinkled, and is not easy to dye or discolor.
3, chemical fiber fabric
It is a textile made from a polymer compound as a raw material. Their common advantages are bright colors, soft texture, overhanging, smooth and comfortable. Their disadvantages are wear resistance, heat resistance, moisture absorption, and poor gas permeability. They are easily deformed by heat and are prone to static electricity. They can be used to make various types of clothing at relatively low prices. However, some types of chemical fiber fabrics have some unique characteristics, such as high elasticity, high breathability and water resistance, high gloss, high wear resistance, etc., so the purified fiber fabric is also used for special purpose shirts, such as the need for glossy costumes. Dance suits that require elasticity, outdoor suits that require waterproofing, etc.
Kangwei Textile is leading professional manufacture of shirt fabric more than 20 years. Long-term supply : 32X32 133*70 / 40X40 110*70,133*72,133*94 / 45X45 133*72.
According to customer's requirements, we provide semi-bleaching, bleaching, dyeing, printing and other processes.